North Wirral coastal defence program wraps up
More than 1,250 homes and businesses close to the north Wirral coast will enjoy greater protection from the risk of flooding after works to strengthen the sea embankment were successfully completed this summer.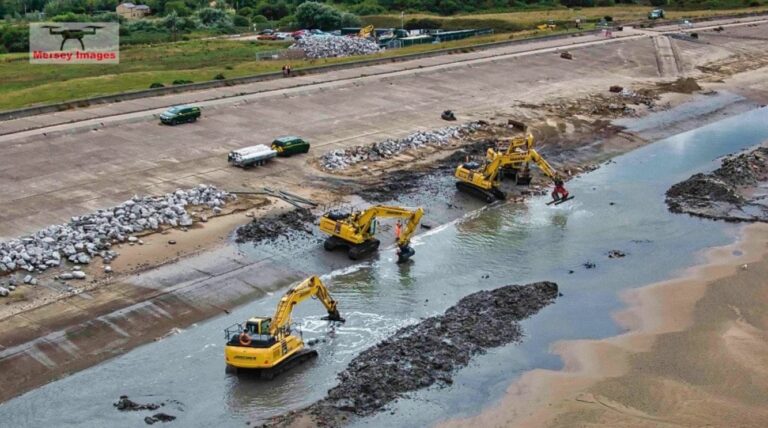 These properties in Leasowe, Moreton and Meols will be better protected for at least the next 30 years after a 1.1km stretch of the embankment was bolstered by the installation of more than 7,000 tonnes of rock at its 'toe'.
In a scheme funded by a grant of nearly £1.4m from the Environment Agency, the new rock defence will protect the embankment from coastal erosion that was threatening the integrity of the existing structure, potential putting 1,269 properties in the three areas of north Wirral at risk of catastrophic flooding from the sea.
The works, which were carried out by a firm of specialists – Jones Bros Civil Engineering UK – took place over the summer and were completed at the end of August, on time and within budget.
The foreshore directly in front of the embankment is internationally designated as conservation and environmental importance and the works were carried out in line with Planning Consent and Marine Licence conditions.
Over the next 30 years it is estimated that the works will provide more than £58 million in flood risk reduction benefits for the investment of just £1.36 million.