CEMEX UK's barges are currently transporting sand and gravel from Dagenham to Fulham, via the River Thames, without adding trucks to London's busy roads.
Using a barge offers a 75% CO2 saving compared to road transport, with each loaded barge saving the equivalent of 20 HGV lorries travelling across the centre of London.
Also, using alternative transports methods and saving lorry movements on the roads, demonstrates CEMEX's Future In Action commitment to net zero CO2.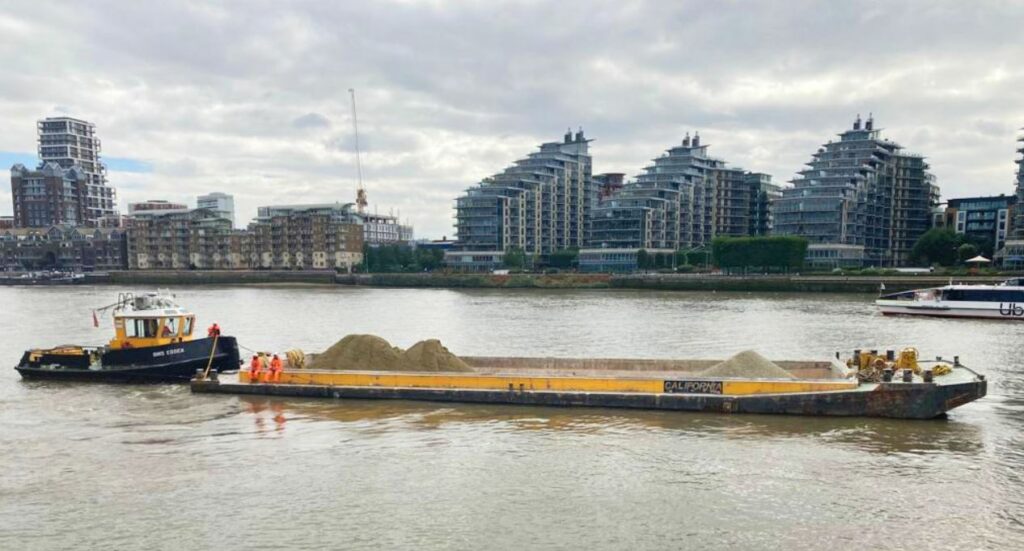 Nigel Bateman, Senior Operations Manager for London, said: "Having material coming down the river cuts down on lorry movements in a very tight yard so it is vital that we have barge deliveries at Fulham. This dredging work was therefore very important and I'm pleased with how well it was completed."