Galveston District Commander tours CSD Lorraine Hooks
Construction of Mike Hooks' new cutter suction dredge (CSD) Lorraine Hooks progresses nicely at Southwest Shipyard.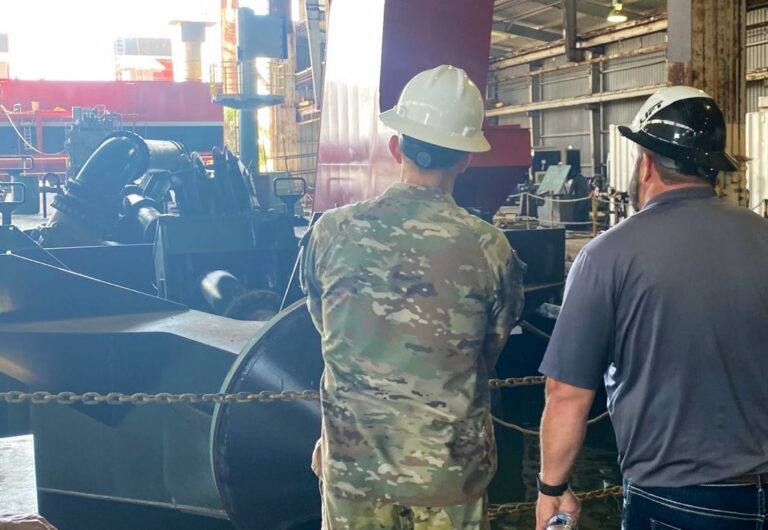 Yesterday, the Mike Hooks family and members of its leadership team had the esteemed honor of giving USACE Galveston District Commander Colonel Rhett Blackmon and his navigation leaders a full tour of its state-of-the-art vessel.
"During the tour, Col. Blackmon learned about the many innovative safety and energy efficient features packed into the dredge, signs of our passion for environmental stewardship and the health and safety of our workforce," said Michael Gerhardt, Senior Director of Government Affairs, Mike Hooks LLC.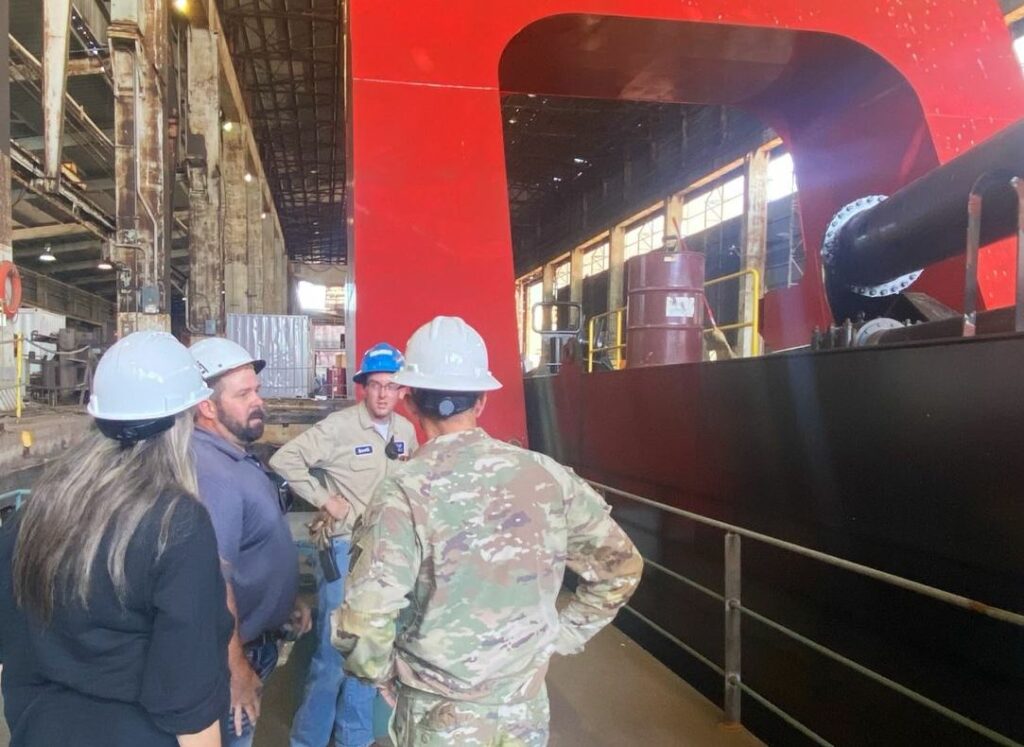 Once outfitted and complete, the newbuild will be deployed on both coastal restoration and navigation dredging projects in Louisiana and across the region to improve climate resiliency and strengthen maritime infrastructure.
If all goes according to schedule, the 300-ft Lorraine Hooks will make her debut before the end of 2022.