Another batch of pinch ball joints ready for Weeks Marine
Straatman BV has successfully completed the engineering and production of four pinch ball joints, all executed at their factory in Zwijndrecht, the Netherlands.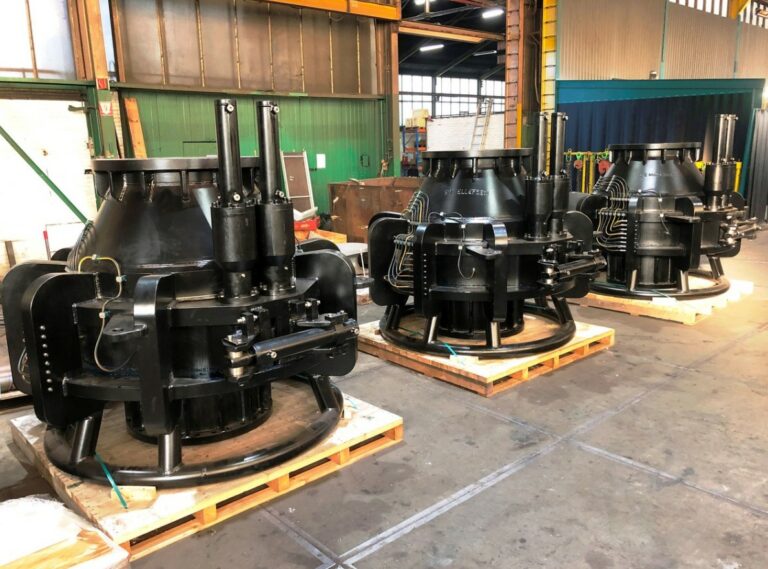 The units – having an inner diameter of ø762 mm, a 20 degree tilting angle and a maximum working pressure of 31 bar – are custom designed for client Weeks Marine.
The pinch ball joint connects the cutter dredger with the floating pipeline. The female part of the quick release ball joint (pinch ball joint) is positioned on the dredger or pontoon and male part is connected to the floating pipeline or hose.
The quick release ball joint can be operated by hydraulic cylinders. For the smaller sizes Straatman's quick release ball joints optionally can be operated manually.
The great advantage of the pinch ball-joint type is a safe and quick connection / disconnection of a floating pipeline or hose, what is needed in case of upcoming bad weather conditions or changing the floating pipeline/hose configuration.