The trailing suction hopper dredger (TSHD) Sayonara has completed its sea trials, Concordia Damen Shipbuilding said.
During the sea trials, all systems are properly tested and the TSHD performed perfectly.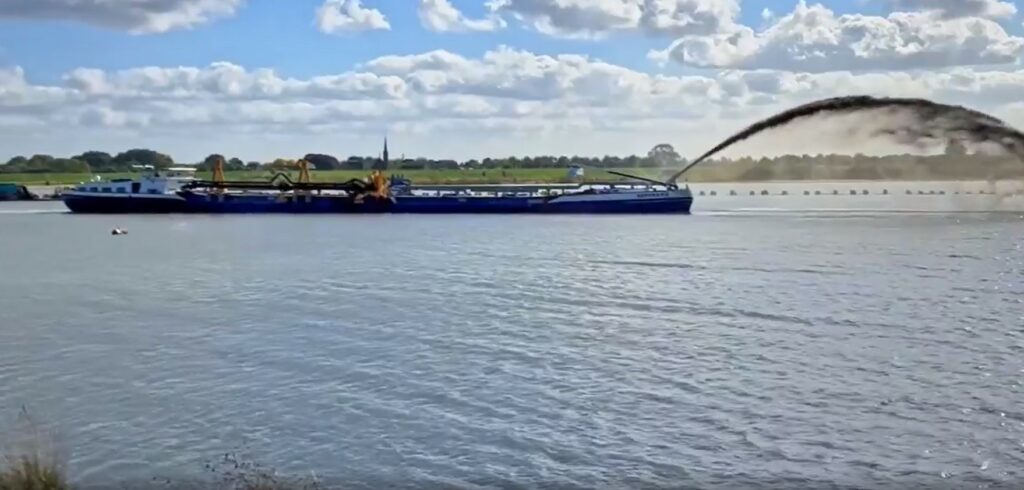 𝗗𝗮𝗺𝗲𝗻 𝗗𝗿𝗲𝗱𝗴𝗶𝗻𝗴 𝗘𝗾𝘂𝗶𝗽𝗺𝗲𝗻𝘁 has delivered all dredging gear, including the D500 mm trailing pipe, gantries & winches, the dredge pump & dredge valves etc.
"This is the first inland TSHD by Concordia Damen. Great to see how we can combine the different expertise within the Group," said Olivier Marcus, Product Director Dredging at Damen Shipyards Gorinchem.
The core business of Concordia Damen Shipbuilding is the design and building of new (sea-going) vessels with an innovative and economical character as key characteristics.
Photo: Concordia Damen Shipbuilding