Shore protection project at Nellaidhoo Island nears end
Maldives Transport and Contracting Company (MTCC) has just announced that the Shore Protection Project of Nellaidhoo Island in Haa Dhaalu Atoll is nearing completion.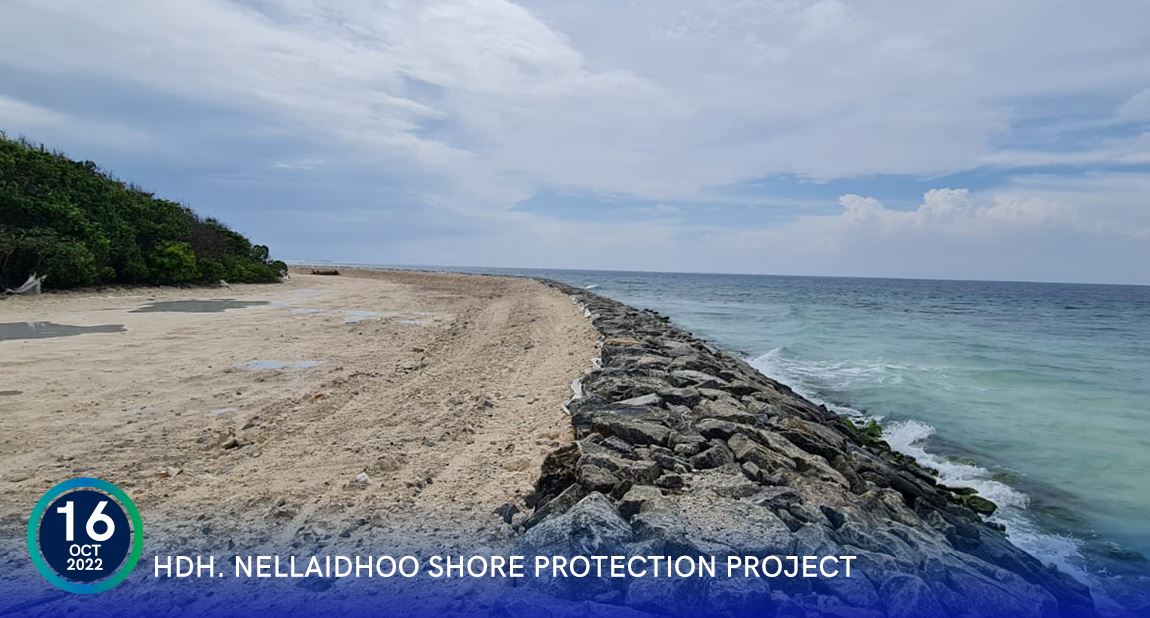 According to MTCC, about 93 percent of Nellaidhoo Shore Protection Project has been completed.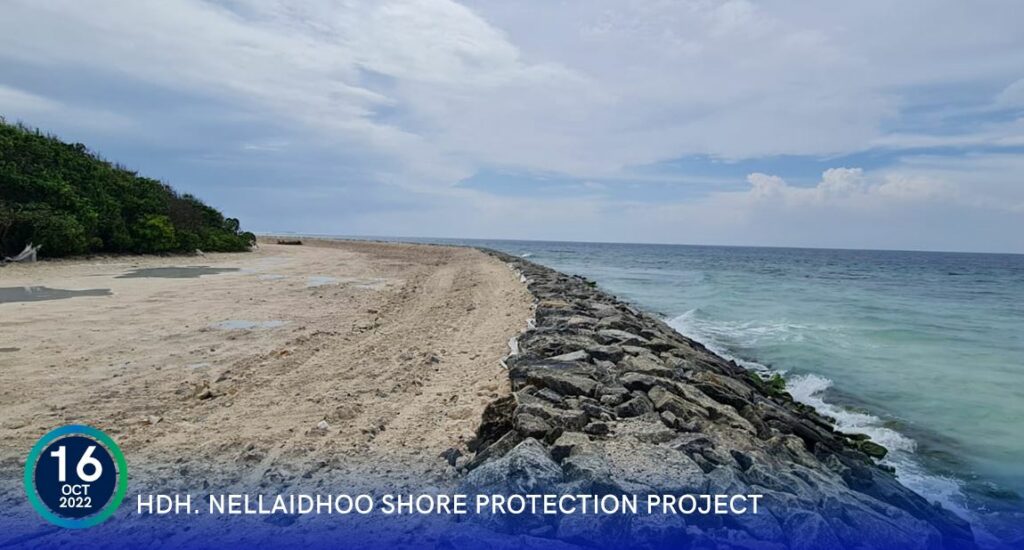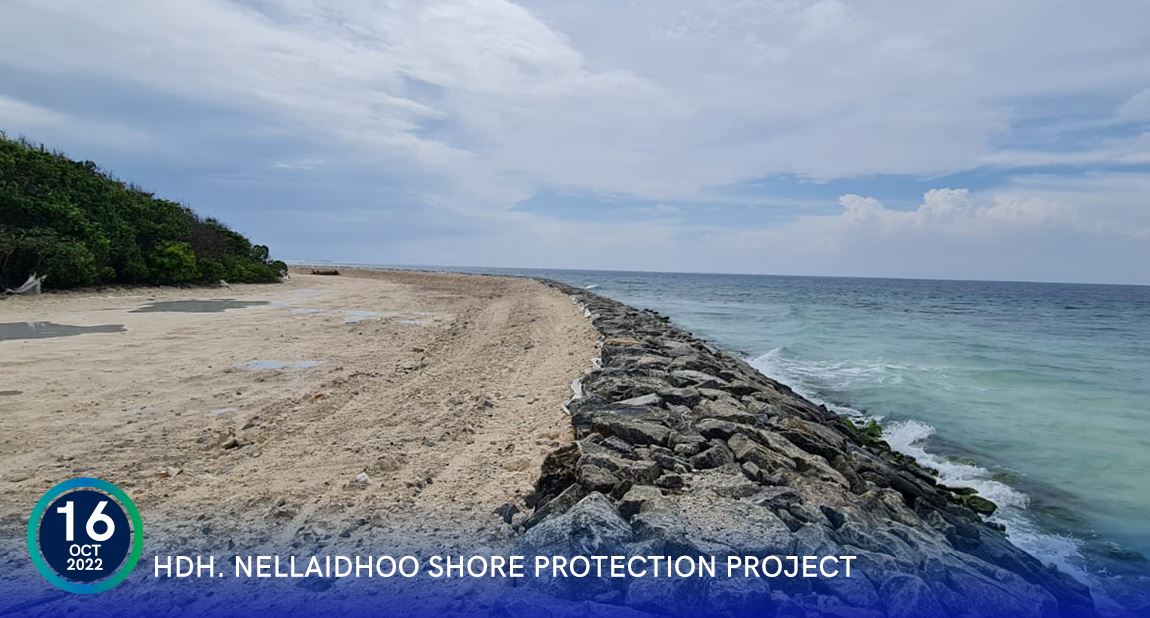 Additionally, the company disclosed that revetment construction works are currently ongoing at the site.
Scope of the project include development of a swimming area and construction of a 870m rock boulder revetment.
The value of the project is MVR 20.3 million ($1.3 million).