The U.S. Army Corps of Engineers, Buffalo District, will host a christening ceremony for the Derrickboat Kolber at the USACE Ohio Areas Office, Monday October 24 at 11am.
Following the ceremony, public tours of the vessel will be available until 4 p.m., said USACE.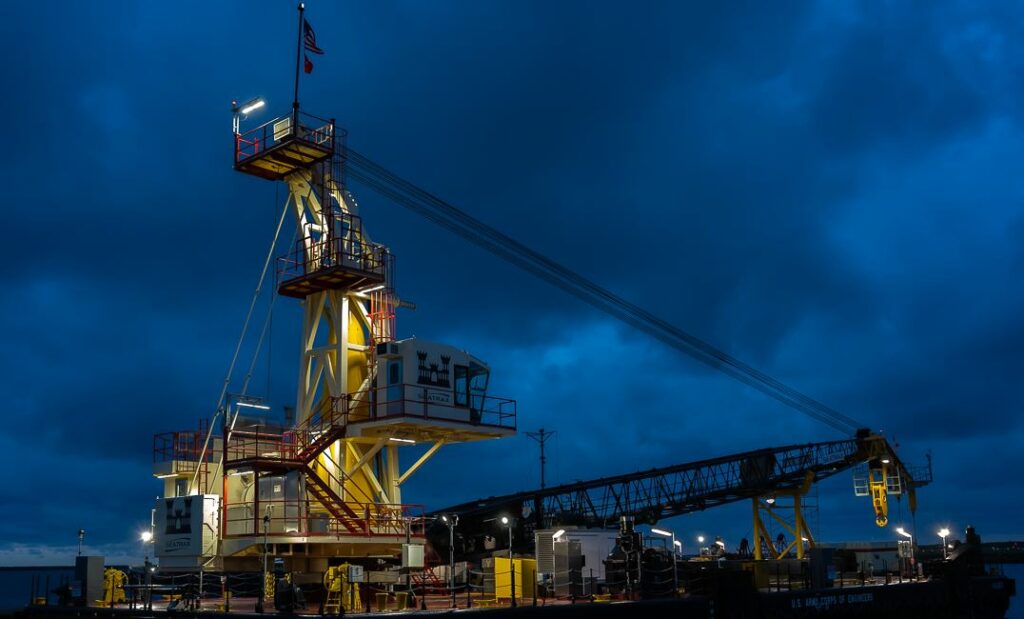 This new derrickboat is 160 feet long, has a beam of 60 feet and a depth of 12 feet. The large crane is a SeaTrax series 60 Model S9302. Its design and construction were contracted by the U.S. Army Corps of Engineers Marine Design Center.  
The barge was designed by TAI Engineers of New Orleans, LA, and constructed by Metal Trades, Inc., of Hollywood, SC.
The Kolber will serve as part of the Buffalo District Repair Fleet, whose mission is to provide routine Navigation Operations and Maintenance services to the Black Rock Lock, and 36 federal harbors across Lakes Erie and Ontario. 
Also, the Kolber is expected to serve as the Buffalo District floating crane for the next 40 years.
The Kolber's primary work will be maintenance repairs of the 37 miles of coastal navigation structures (pier, jetties, breakwaters), and removal of obstructions to navigation from the channels. 
Additionally, the Kolber will support maintenance work at the Black Rock Lock, including miter gate removal and installation for the replacement projects currently scheduled for the next two winters.
Photo: Andre' M. Hampton, USACE