The Northern Territory Government is progressing with the Katherine Flood Mitigation Project to better protect Katherine from flooding and develop whole-of-town resilience.
Works in Katherine North are now complete.
A newly-constructed flood levee runs from the northern side of Knotts Crossing Resort and Caravan Park, near the old Katherine Airstrip, along the eastern side of Katherine town to the Stuart Highway.
Completed by Black Cat Civil Pty Ltd, the works include a combination of earth embankments with a footpath link, concrete walls and temporary barriers for road crossings.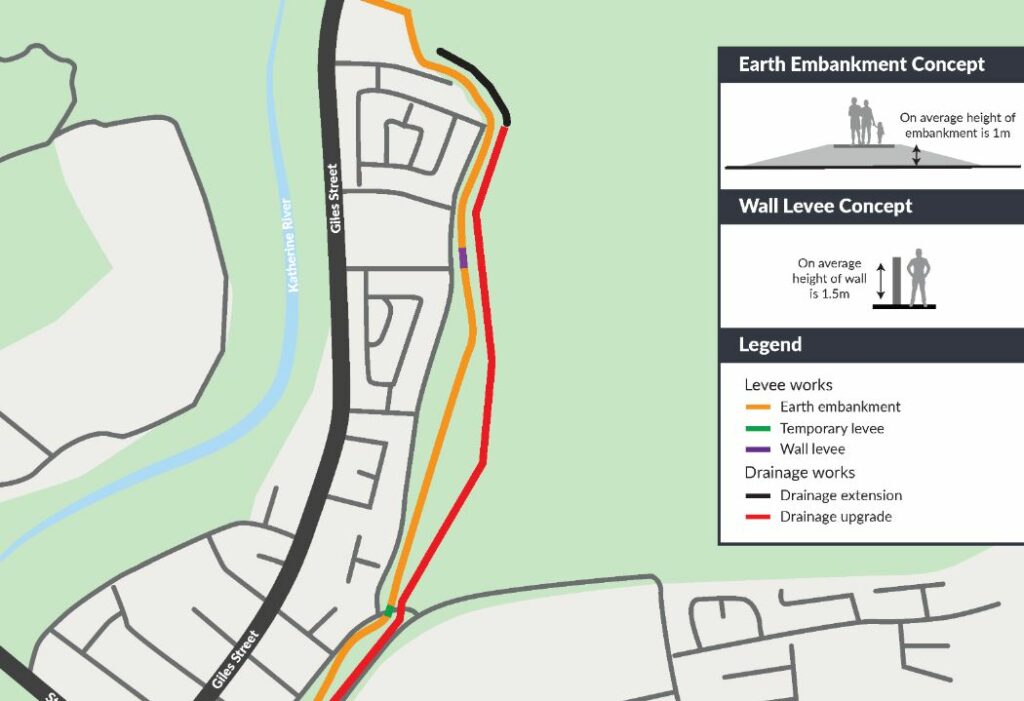 Flood modelling identified that the levee banks and upgraded drainage will provide the greatest reduction in flood impact for the smaller flood events.
The $10 million project, jointly funded by the Australian and Northern Territory governments, will increase Katherine's flood resilience and improve flood protection of Katherine residential, community and commercial areas.
The tender for the second stage of works in Katherine South is anticipated to be released in early 2023.