Rainbowing sand at Maroochydore Beach by TSHD Brisbane VIDEO
A distinctive vessel has arrived in Sunshine Coast waters to play a leading role in a special trial aimed at replenishing a popular beach.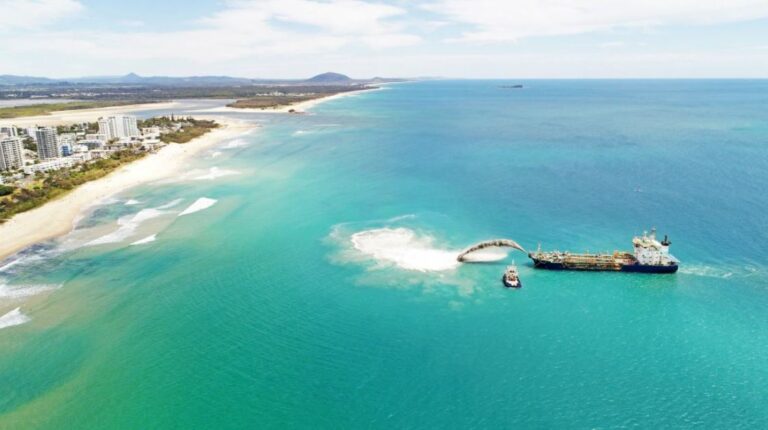 It's called TSHD Brisbane and the TSHD stands for Trailing Suction Hopper Dredger. Such vessels can collect sand from the seabed and transport it over large distances for use elsewhere.
This hopper dredger will travel from the Spitfire Channel, in Moreton Bay, to Maroochydore Beach carrying sand.
As part of the Maroochydore Beach Nearshore Nourishment trial, expected to run from November 16 to 24 (weather permitting), it will place sand just offshore by "rainbowing'' or by bottom placement.
Rainbowing is when sand is mixed with water and sprayed from the ship's bow in a huge arc, like a rainbow.
Bottom placement is when sand is released from the bottom of the hull in a grid like pattern.