Hopper dredger Hegemann V passes sea trials
This week, Kooiman Marine Group performed successful sea trials on board the trailing suction hopper dredger (TSHD) Hegemann V.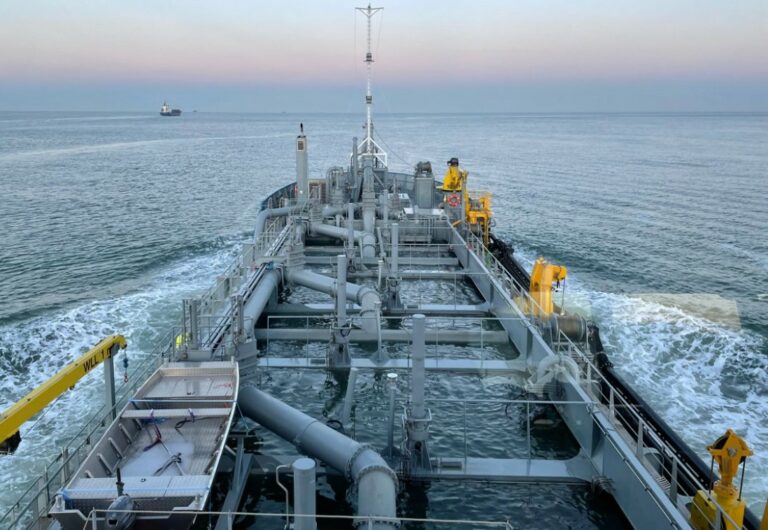 According to the shipbuilder, the newbuild BNR219 has been put to the test off the Dutch coast in beautiful conditions.
The newbuild, developed by Kooiman in a collaboration with Hegemann, is designed to execute multiple types of dredging activities on specific locations.
With a suction tube on the starboard side and an inboard dredge pump, she can load 1500m3 of material. Unloading the dredged material can be done by opening a row of bottom doors.
In addition, the material can be pumped by one or two series-connected dredge pumps with discharge connections on both sides of the ship or via a bow connection at the front.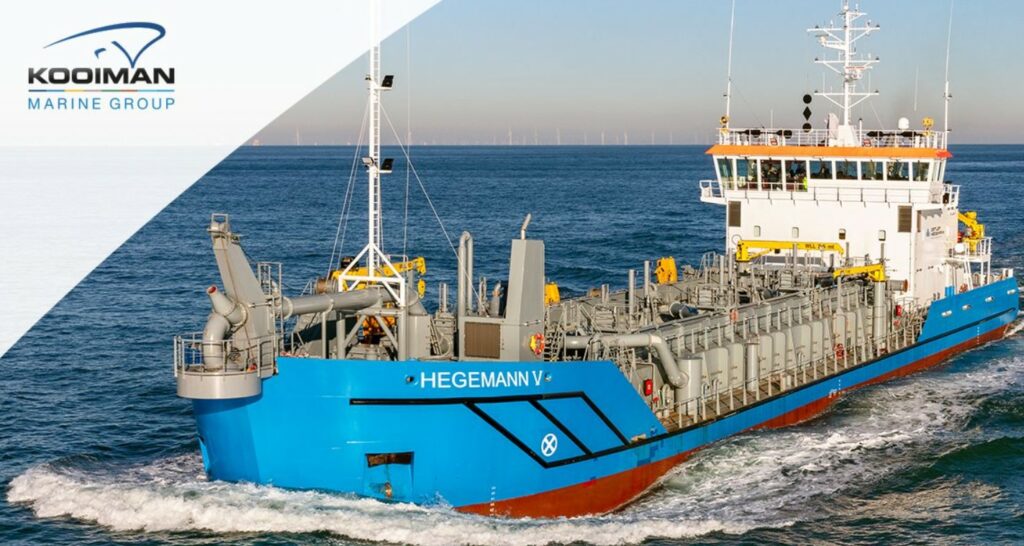 Following successful sea trials, the 75.9 meter long Hegemann V will soon be delivered to her new owners.