Autonomous Underwater Dredger by C-Job
In 2020, the Dutch Rijkswaterstaat announced a tender, as a part of their 'Innovaties in de Kustlijnzorg' (IKZ) that focused on sustainable and cost-effective solutions for coastal care.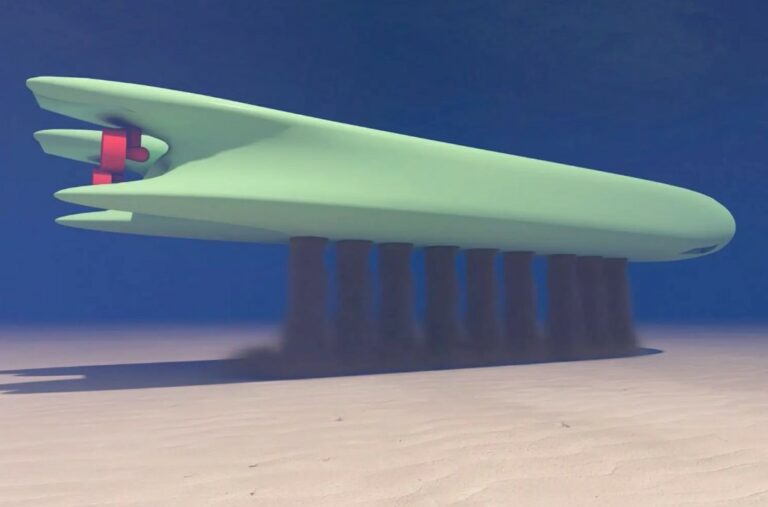 Together with MARIN, C-Job Naval Architects submitted the concept design of the Autonomous Underwater Maintenance Dredger (AUMD).
Rijkswaterstaat was interested in the design which led C-Job to further develop the design into the Autonomous Low Energy Replenishment Dredger (ALERD) to match the requirements set by Rijkswaterstaat.
"The design of the submersible ALERD is based on the AUMD," commented C-Job Autonomous Shipping research lead engineer Rolph Hijdra. "As with the AUMD, the hopper is designed to always be full of seawater or a mixture of water and sand/sediment, with discharge likewise taking place through the bottom doors in the hull."
The ALERD would deliver sediment to coastlines to protect the land in a sustainable manner and would run on battery power.
Unfortunately, the project will not move past the design phase at this stage, but C-Job continues to research and promote the potential benefits of submersible dredgers.
To read more about the process of designing the ALERD, click here!