USACE Mobile District: 2022 Year Review
The U.S. Army Corps of Engineers, Mobile District had much to be proud of in 2022, it was quite the year of deployments, studies, dredging and more.
"It's been a historic year across the district, awarding a $2.8B program and many other significant accomplishments during 2022," said Mobile District Commander Colonel Jeremy Chapman "The year offered many challenges, but our entire team ensured that Mobile Delivered!"
To help address current and future water resources, infrastructure needs and expand access to America's ports through dredging, the district received funding for a multitude of projects.
Some of the projects that received funding in 2022 include:
Apalachicola Bay – Dredging
Biloxi Harbor – Dredging
Black Warrior and Tombigbee Rivers – Dredging
Escambia and Conecuh Rivers – Dredging
Mobile Harbor – Dredging, Upland Placement Maintenance
Tennessee Tombigbee Waterway – Dredging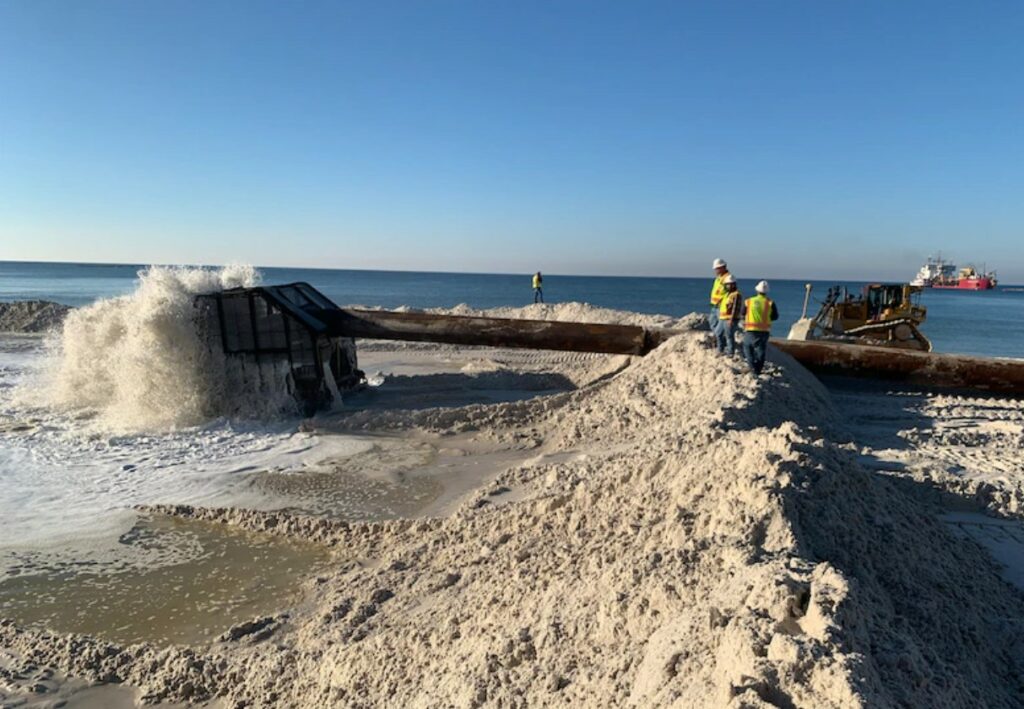 The District also received congressional funding for the design of the Selma Flood Risk Management Project in Selma, Alabama. The Selma Project will stabilize the riverbank, near the historic Edmund Pettus Bridge, which was the site of the three famous Civil Rights Marches to the state capital of Montgomery in 1965.
"With 2022 in the books, this year looks to be just as busy for the Mobile District," added Chapman. "More than 50 contracts have already been awarded this fiscal year. Our People and Partners continue to Deliver!"