Rocky Point dredging about to begin
Starting Monday, February 6, the Rocky Point boat launch, docks, and boat trailer parking area will be unavailable to the public due to maintenance dredging activity around these facilities and the navigational channel in the Port Moody Arm of Burrard Inlet, the City of Port Moody said.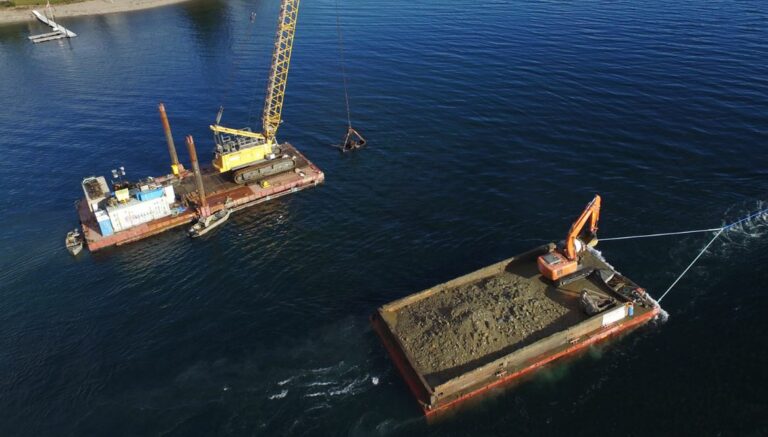 Rocky Point Pier is also expected to be closed intermittently as needed during this work. Delays to the dredging schedule may occur depending on tidal and weather conditions.
Maintenance dredging has been done at Rocky Point every five to six years for over 20 years, most recently in 2016.
Facilities such as the boat ramp and docks are in a natural mud flat area. Sediment settles in and around this area from natural processes and must be removed to ensure adequate depth for vessels using the navigation channel and boat ramp.
Maintenance dredging is also done to improve access for marine recreation, prevent damage to dock infrastructure, and address environmental impacts to foreshore habitat. 
Local company Vancouver Pile Driving will be completing the work.
Dredging will be done using a clamshell bucket to dig and lift sediment onto a barge, which will be used to transport the material from Port Moody to an upland disposal site.
All activities are completed under permits from Vancouver Fraser Port Authority and Department of Fisheries and Oceans, and upland disposal is regulated by the provincial government.
Also, environmental monitors will be in place throughout the dredging work.
"We anticipate the dredging work will be completed by February 17, 2023," City of Port Moody said.