Currimundi Lake dredging works
Sunshine Coast Council is about to begin Currimundi Lake dredging works in order to re-nourish eroded sections of the lake foreshore.
According to Cr Peter Cox, the scheme that will begin this week may take around 4 weeks to complete.
This regular dredging campaign taking place upstream of the sand plug will replenish estuarine beaches that erode during storm events.
The dredging occurs on an as needed basis, around every two years, and assists in managing the size and scale of the sand plug.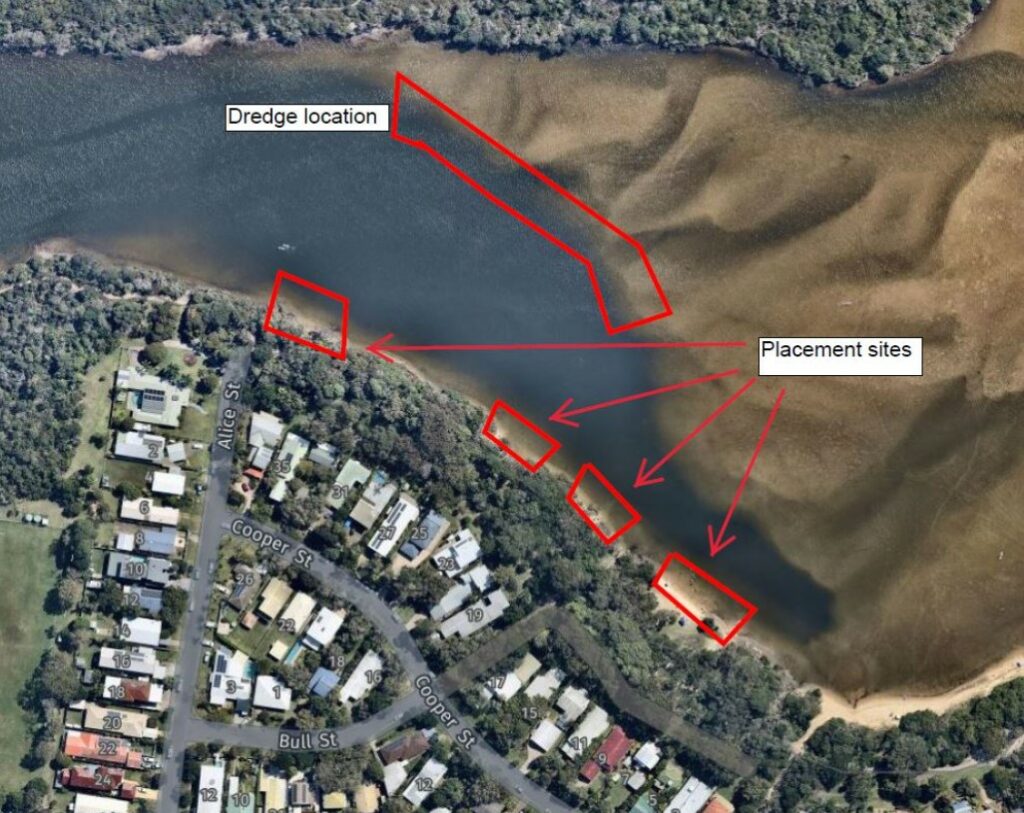 Currimundi Lake is an important coastal asset for both the community and the local wildlife. The dynamic nature of the mouth and lack of hard structures such as training walls means active management of the entrance location is unavoidable to protect the assets that are on the southern side of the entrance to the lake.
One management technique that Council uses is a sand 'berm' at the lake mouth. This has proven effective in directing the flow to the ocean. It also allows the entrance to be maintained generally to the central and northern sections of the lake mouth and protects the southern hard assets, i.e. roads, parks and buildings, from migration of the mouth and subsequent erosion.
Due to erosion events such as storms this berm can be depleted of sand. When this occurs, officers from the Environmental Operations Branch organise the reconstruction of the berm. This is usually with large machinery such as 25 tonne excavators, articulated dump trucks and dozers.
To reconstruct the berm the Council must take sand from the sand plug at the entrance to the berm around 200m away, place the sand along the berm length then smooth out the surface with the dozers.