Glosten presents new cutter suction dredge design
Glosten, a full-service naval architecture and marine engineering consultancy firm, recently presented a new cutter suction dredge design with the ability to operate at shallow drafts.
This medium-sized dredge is part of a new generation of inland and coastal work vessels capable of running on alternative fuels.
The dredge features an electric ladder and booster pump powered by a diesel-electric or methanol-electric power plant.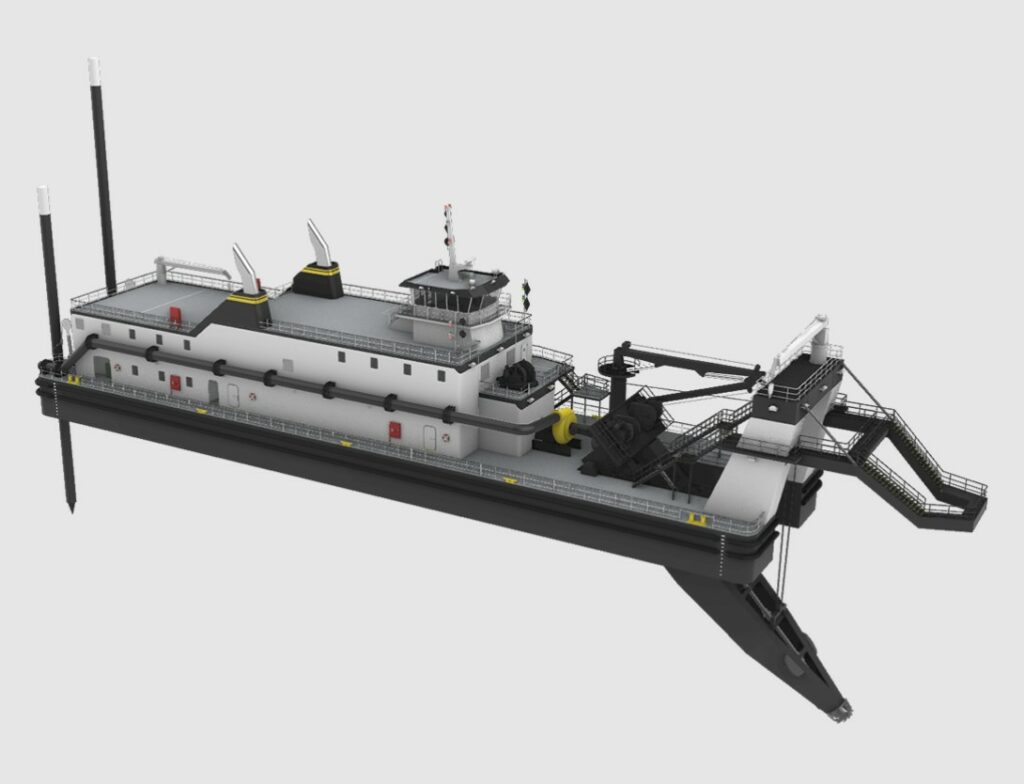 Key features include a cutter service walkway with a remote-operated service crane that allows safe access to the cutter head for maintenance and an isolated accommodation space to optimize crew comfort.