Coomera River dredging about to begin
A significant dredging campaign that will improve navigation in the Coomera River will soon get underway, the Queensland Government said. 
The Coomera River is the primary access way for a wide variety of commercial, industrial, residential, and recreational waterway users.
The $2.5 million project is scheduled to start in April and will deepen the Coomera River channel. 
The Coomera River channel dredging project will be delivered through the Gold Coast Waterways Management Program 2022‐26.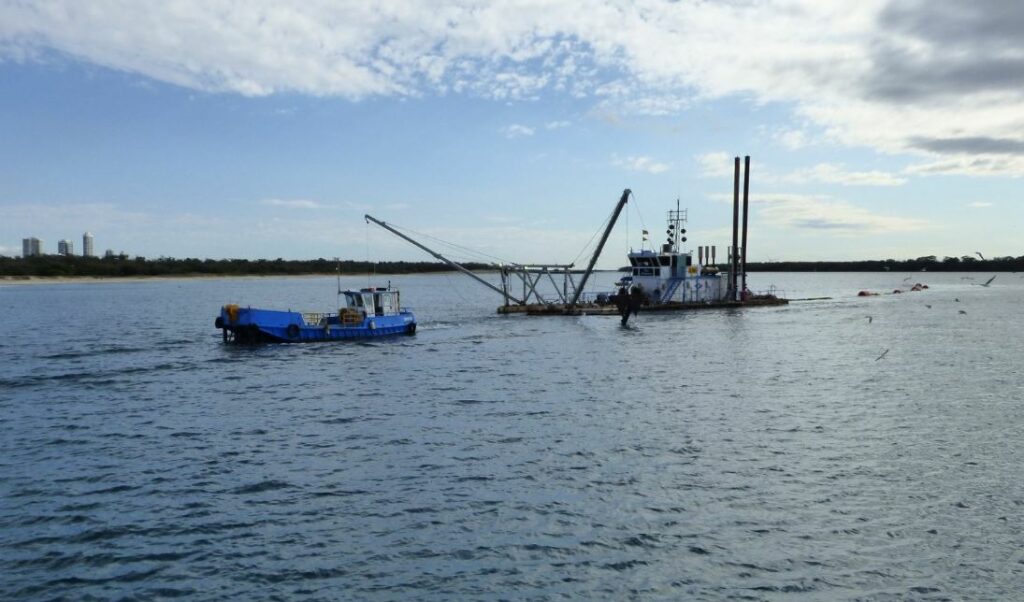 Member for Gaven, Meaghan Scanlon MP, said: "Over time, sand and sediment are deposited, forming shoals in the rivers and waterways which may inhibit access or be a safety issue."
"This dredging will remove shoaling in the navigation channel from Sovereign Islands to the Hope Harbour entrance."
Sediment which is unsuitable to be used on the beach will be transferred via a pipeline for processing at the Coomera dredged sediment management facility.
The Coomera River channel dredging project is expected to be completed by late June 2023.