The New Lock Terneuzen project taking shape (VIDEO)
The New Lock Terneuzen project is really taking shape as the loading operation of the first bridge and two doors took place last month.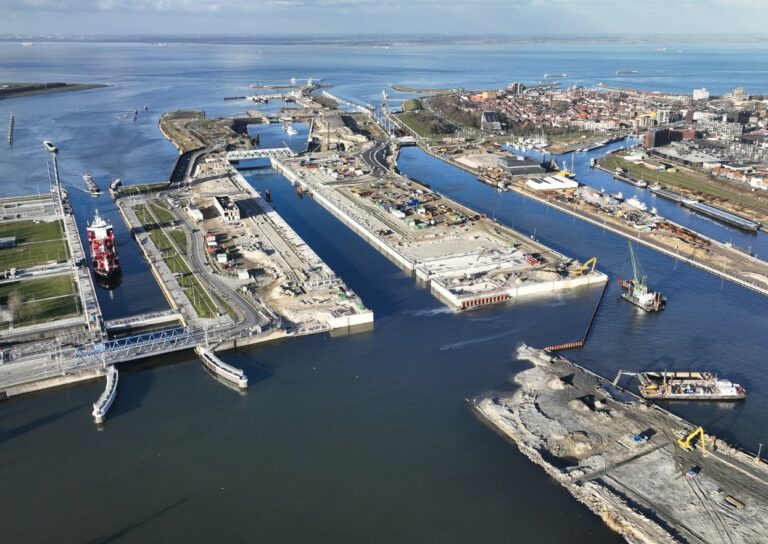 Each door is 26m high x 62m wide and weighs 2,000 tonnes. At 86m long, the bridge has also a substantial weight of 1,540 tonnes.
The arrival of the new bridge and the doors was made possible thanks to the massive dredging of the entry channel leading to the lock.
For almost five weeks, the backhoe dredger Samson was excavating the entry channel to a water depth of approximately 15m.
DEME is working in the Sassevaart consortium for the construction of the lock. Here the company's infra and dredging expertise combine to ensure the successful execution of this large-scale project.
As a member of Sassevaart, DEME is responsible for the wet and dry earthmoving works and dredging, the bank and bottom protection works and the Schependijk remediation. A staggering 10 million m³ of material will be dredged for the construction of the New Lock.
The first ship is expected to pass through the New Lock in late 2023.