Dredging works underway at Lorain Harbor
The U.S. Army Corps of Engineers, Buffalo District is in Lorain, Ohio, removing dredged material from the Black River to provide ease of navigation and passage for large vessels carrying products vital to the economy.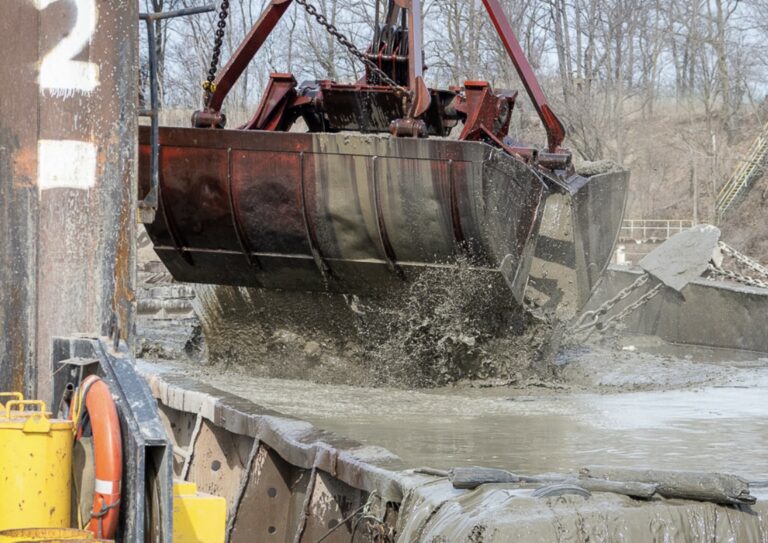 Utilizing a new filtering method, the water from the placement area is maintained with dewatering pumps and through filter bags it makes its way back to Lake Erie.
This will ultimately provide more space to allow for more dredged material to be placed in the placement area.
Lorain Harbor requires dredging of approximately 75,000 cubic yards of material every year to maintain the navigation channel. The harbor was last dredged in 2022 when 80,000 cubic yards of material was removed.