Russia and sanctions – FSUE Hydrographic Company plans to buy two dredgers
To perform all the planned dredging works in the Northern Sea Route waters, FSUE Hydrographic Company plans to buy two dredging vessels in 2023.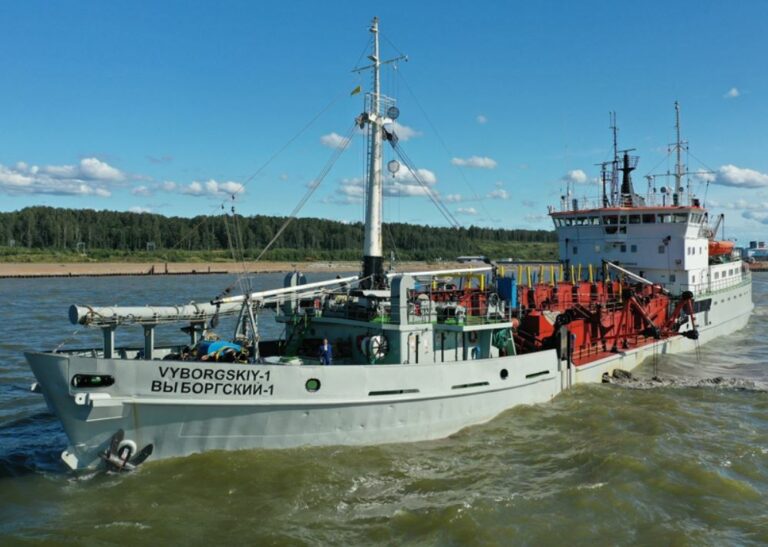 This information was revealed by Andrey Chumachenko, Director for Construction and Operation, Hydrographic Company, at the Arctic – Regions forum in Arkhangelsk a couple of days ago.
In 2023, Hydrographic Company will dredge 10 million tonnes in the Arctic. That is an essential scope of dredging although it is not as high as in 2020-2021, according to the official.
With the withdrawal of the four global dredging leaders from the Russian market, the industry lacks the required fleet.
"In 2023, we are going to work on five projects. Part of those works will b performed by the contractors. The search of contractors is underway and contracts with partners from other countries is in a high stage of readiness," Andrey Chumachenko said.
"Some works will be performed on our own. For that purpose, we are going to acquire two units of equipment which is to be deployed in 2023 according to the plan approved by the General Director of Rosatom. In the future, we plan to build our own dredging fleet. Negotiations with USC are underway."
In 2023, FSUE Hydrographic Company is to work under the following projects:
reconstruction of seaway canal of port Sabetta,
construction of a terminal to service the Syradasayskoye field,
works at the terminals of Port Bukhta Sever, Utrenny and Nagleynyn.