Port Stephens Council develops Coastal Management Program
Port Stephens Council said that they are encouraging all residents to have their say on how the manage the coastline now and into the future.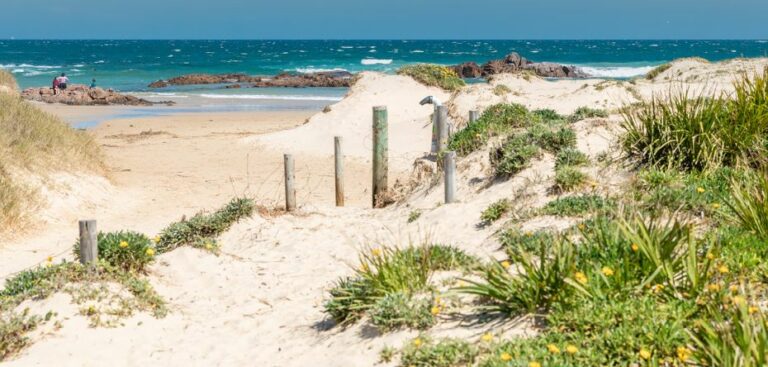 Council is developing a Coastal Management Program (CMP) in accordance with the Coastal Management Act 2016, setting the long-term strategy for managing the coastline.
Acting Mayor Giacomo Arnott said that the coast is one of their greatest assets and it's constantly changing.
"Port Stephens is known for its unique coastal zones and we're blessed with some of the world's most beautiful sandy beaches, rocky headlands, mangrove areas, saltmarshes and seagrass beds," Acting Mayor Arnott said.
"We know the community has concerns about the changing coastal environment and we're already seeing and experiencing some of these changes."
"The Coastal Management Program will identify risks to our coast and how we can prepare our communities from the impact of climate change now and into the future."
"We need to work on reducing the impacts of a changing coastal environment so that we can all continue to enjoy the benefits of the coast for years to come," he added.
The Coastal Management Plan is a 5 stage process and Council has already completed stages 1 and 2. Stage 1 identified a range of priority threats affecting the Port Stephens coastal zone. These include coastal hazards such as erosion and inundation, stormwater management, biosecurity threats, land clearing and run-off.
In Stage 2, the priority coastal hazards; coastal erosion, tidal inundation, coastal inundation (caused by storm events) and wind-blown sand were mapped for 2020, 2040, 2070 and 2120.
Strategy and Environment Section Manager Brock Lamont said that they are now moving into Stage 3 of the program, working with the community to consider options to manage the identified hazards and threats to the coastal zone.
"We'll be holding 4 drop-in sessions in May where the community can meet with Council staff and coastal specialists to learn more about the coastal hazards and look over the key management areas to see what's involved," Mr Lamont said.
"We want to understand what's important to the community and integrate this into Council's priorities and response to the increasing coastal hazards.
"Residents can drop in anytime between the allocated hours at each location," he added.
Additional drop-in sessions will be held in June to discuss and identify potential strategies to manage the risks to the coast. These workshops will be available both online and face-to-face.