Maduvvari project includes significant amount of land reclamation
Maldives Transport and Contracting Company (MTCC) has officially started the physical works of the Harbor Development Project of Maduvvari island in Meemu Atoll.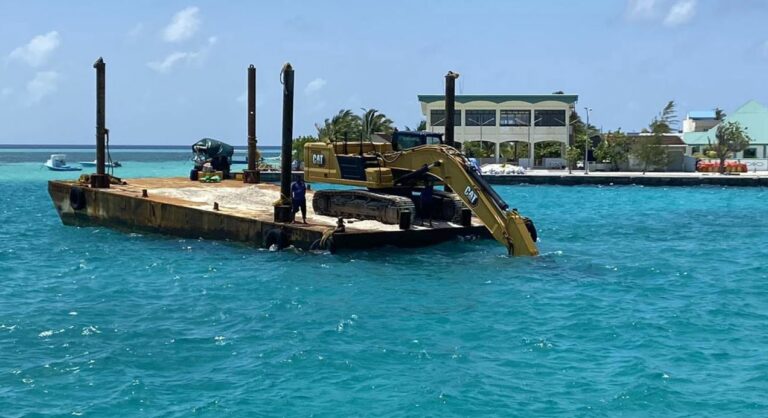 According to the latest project update, the dredging operations on the entrance channel are currently underway.
The scope of work under the project includes:
harbor dredging operations of 38,800 cubic meters,
channel dredging operations of 54,093 cubic meters,
dredging and excavation of additional materials of 18,578.60 cubic meters.
Additionally, the company will conduct a significant amount of land reclamation operations – together with the construction of a 600m breakwater.
The value of the project is MVR 48.19 million ($3.1 million).