PHOTO of the Cronulla Boat Ramp works
The Cronulla Boat Ramp in Gunnamatta Bay (NSW) is currently closed while dredging is undertaken to improve access and safety for waterway users.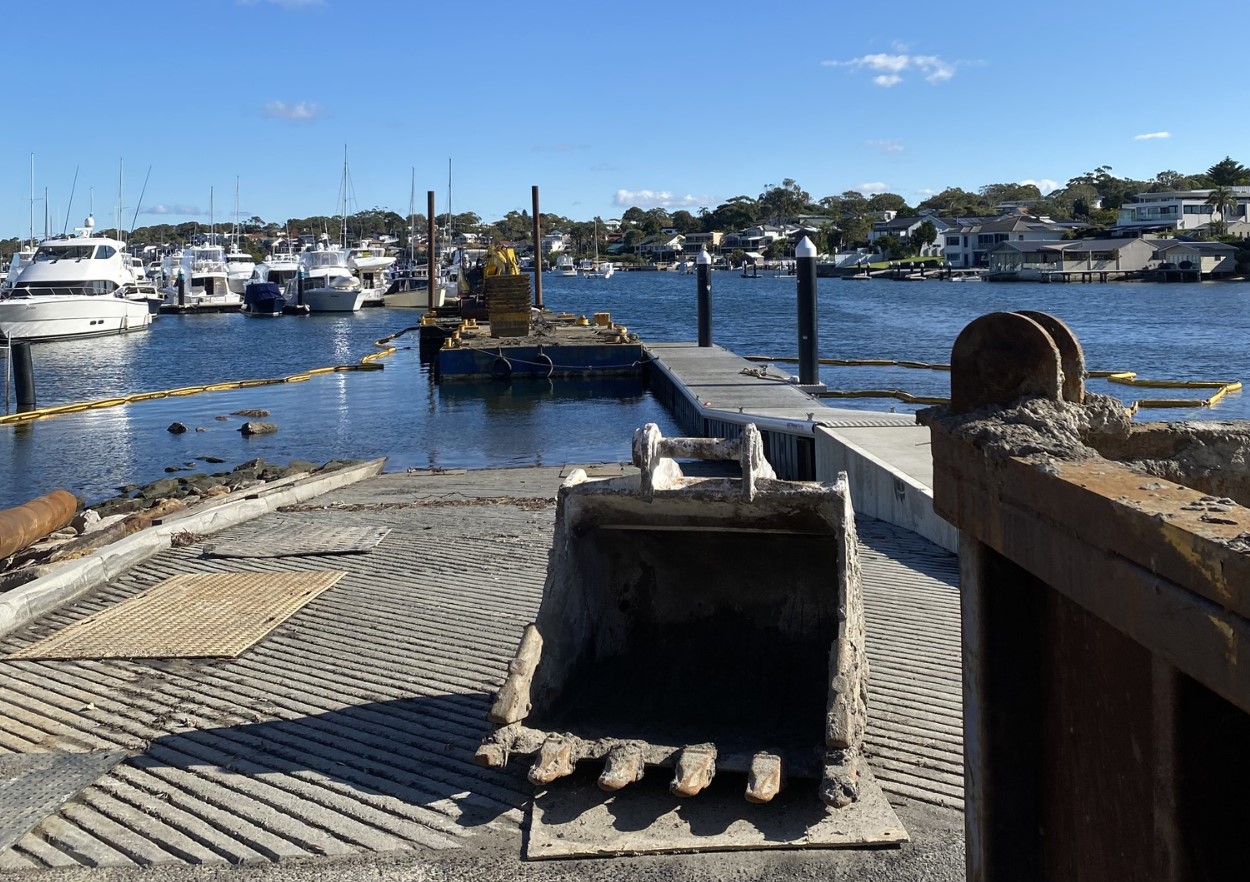 The Sutherland Shire Council, through its contractor, GPM Marine Constructions PTY LTD, is dredging the navigational channel to improve access to Cronulla Boat Ramp for greater enjoyment of this beautiful waterway.
The Cronulla boat ramp was upgraded on November 2019. Localised dredging around the toe of the boat ramp was carried out at the time of construction.
Running until mid July (weather dependant), this work includes dredging the approach channels and modification of the kayak launch area to improve access for kayaks and small watercraft at low tide.