C&C Marine opts for MOTAS Dredging Solutions
MOTAS Dredging Solutions recently received orders from C&C Marine and Repair, LLC to provide engineering and dredging components for the construction of two 28-inch Cutterhead Suction Dredges.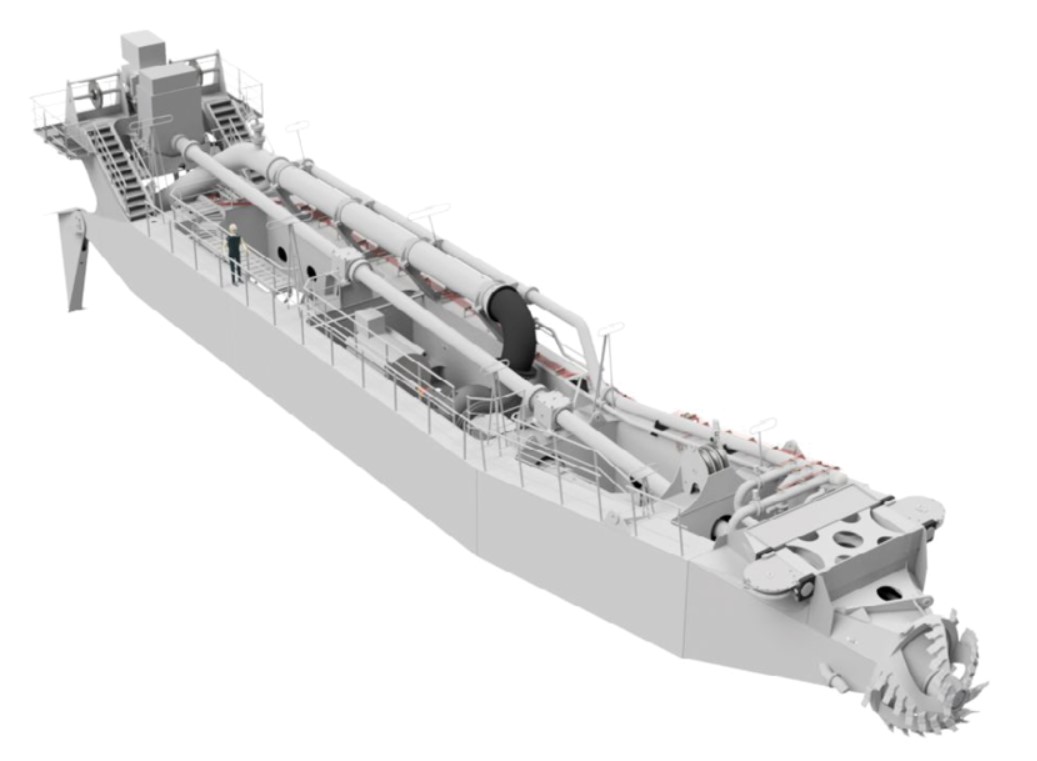 The dredges – to be built at C&C Marine and Repair's facility in Belle Chasse, Louisiana – will each measure 366' x 56' x 12' with a digging depth of 82 feet. Each will be equipped with three General Electric Tier IV diesel electric engines totaling 12,672 horsepower.
Darren Preston, Project Manager for C&C Marine and Repair, LLC commented: "This is a significant investment for C&C Marine and Repair, and we needed to make sure we selected the right partner. We explored several options before choosing MOTAS. Their reputation for dredge design and componentry is stellar throughout the dredging industry."
Both dredges have a suction diameter of 30 inches and a discharge diameter of 28 inches. The dredges will come equipped with a day room and office, and as an option a portable accommodation unit with eight staterooms and 15 beds.
MOTAS will be providing a complete engineering/dredge package for both vessels, which include the cutter ladder, anchor booms, and spud carrier system with spud tilting system. Power installed for dredge pumps and the cutter drive have been customized to suite the specific working conditions in the US.
A particular feature of the dredges is the MOTAS flexible spud carrier with hydraulic buffering including a spud pole tilting device, which makes it possible to work longer in certain sea conditions and increases mobilization flexibility.