Outcomes of Maroochydore Beach nourishment trial available
The latest data has shown that the Maroochydore beach nearshore nourishment trial did produce an increase in sand on the beach.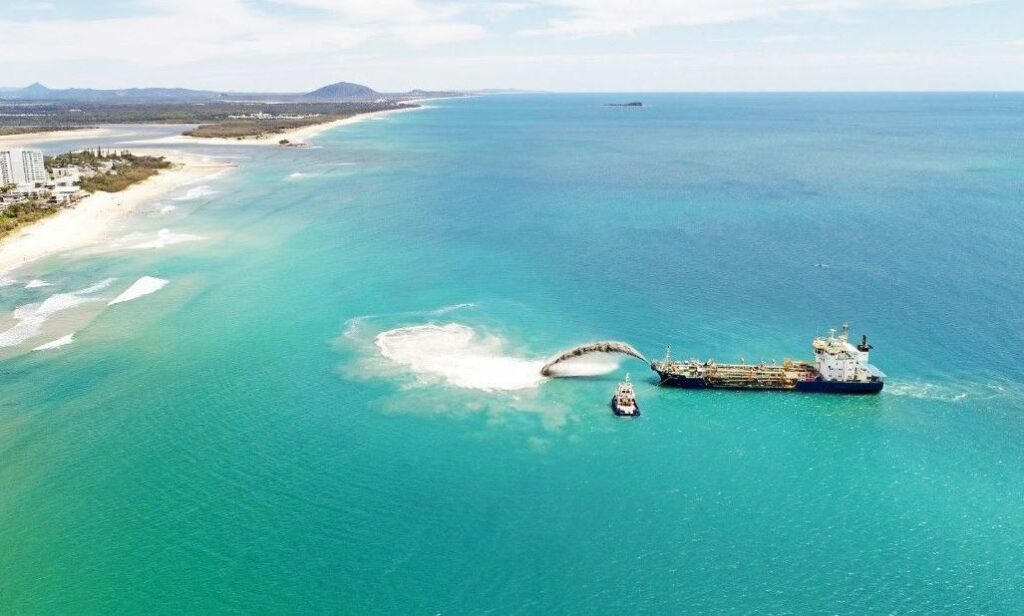 After a report of the independent report, it's clear that the technique could potentially be used on a larger scale for future nourishment campaigns along Maroochydore Beach and in other coastal locations.
According to the Sunshine Coast Council, hydrographic surveys and cameras monitored sand movement since the trial finished last year.
Monthly topographic (upper beach) survey results show there was a net increase of 34,170m3 of sand in the upper beach profile along Maroochydore Beach from December 2022 to April 2023.
More will be known about any possible impacts on marine plans and the reef when divers complete their next marine plant survey in November 2023 (as per the permit conditions 2201-27063 SDA).
Location
Using Maroochydore Beach for this project provided an opportunity to test the technique in a more challenging environment.
Maroochydore Beach was also chosen due to a lack of sand. Maroochydore Beach was a challenging beach to undertake the trial at as it is not a linear beach. It is an embankment with rocky headlands and rivers at its boundaries.
Sand nourishment using nearshore nourishment is hard to model along this beach – which is why a trial was needed.