HID's new brand Amphimaster Dredger delivered to Russia
HID Dredger, a Chinese manufacturer of dredgers and dredging equipment, has successfully tested and delivered a new Amphimaster Amphibious Multipurpose Dredger to a Russian client.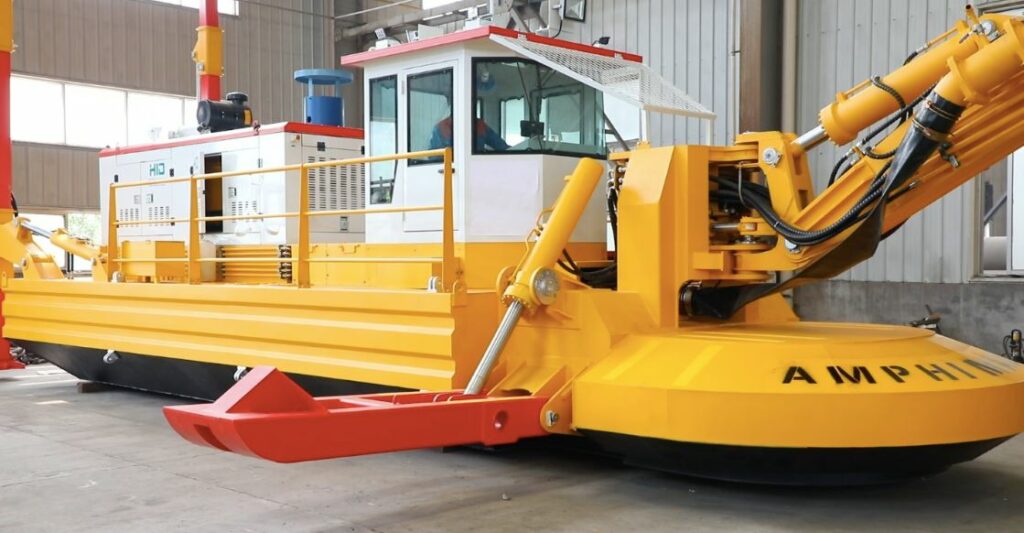 HID Amphimaster, a result of years of research and development, combines amphibious capabilities with advanced dredging technology.
The new machine is equipped with versatile functions such as cutter suction dredging, weed raking, piling, backhoe dredging, and more.
Amphimaster Amphibious Multipurpose Dredger can effortlessly navigate both land and water, making it the perfect solution for a wide range of dredging projects, said HID.
"By delivering this remarkable dredger to Russia, we are not only delivering a high-quality dredge vessel to ensure optimal dredging operation but also promising to offer enhanced capabilities and efficiency in maintaining and expanding Russia's expansive water work," said HID's General Manager, Ms. Bella Wang.
The vessel's hydraulic control system offers precise maneuverability and stability, enabling it to navigate complex terrains effortlessly.
Additionally, its onboard 360-degree real-time monitoring systems ensure optimal dredging operations and facilitate real-time decision-making.