Shoreline protection enhanced at Noosa Spit
The Noosa Council (QLD) recently completed important shoreline protection work on the rock wall at Noosa Spit, off Claude Batten Drive.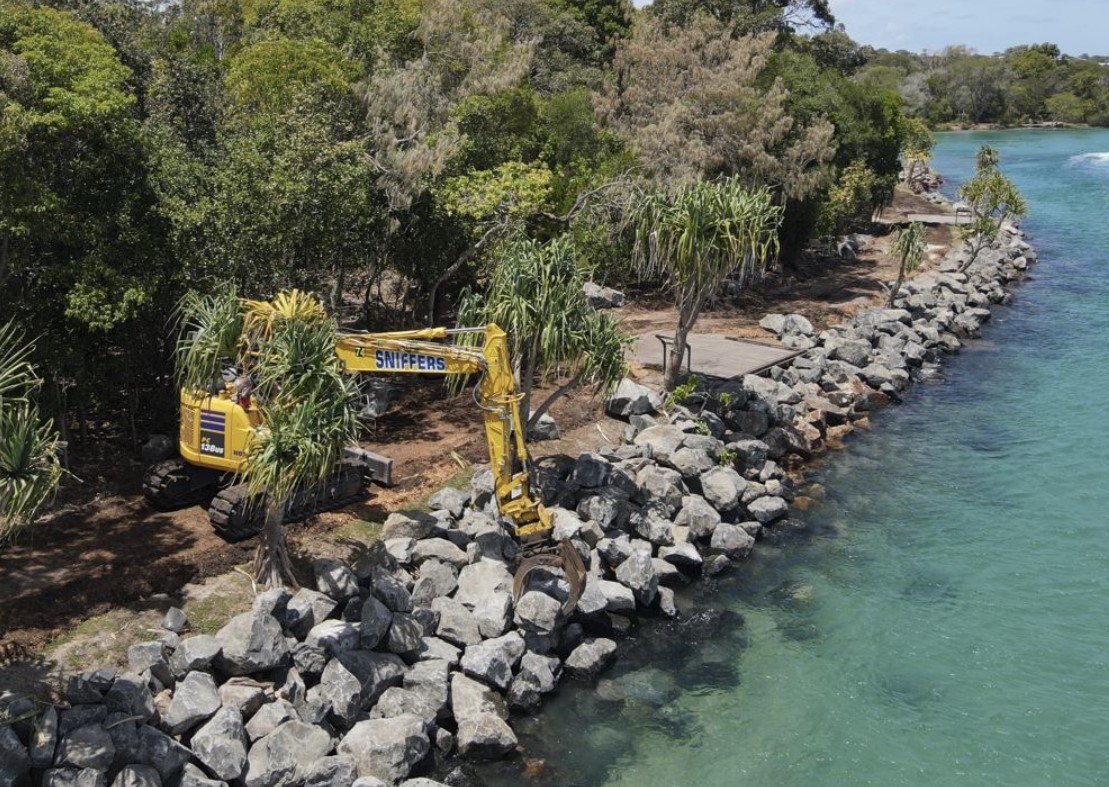 The project was carried out under a Coastal Management Plan and provides essential protection against inundation and erosion hazards, protecting land and water-based coastal assets, including critical infrastructure.
The work involved repairing the wall with the strategic placement of over 1900 tonnes of new rock and backfill.
This coastal protection project is expected to safeguard the Noosa Spit area for up to 30 years.