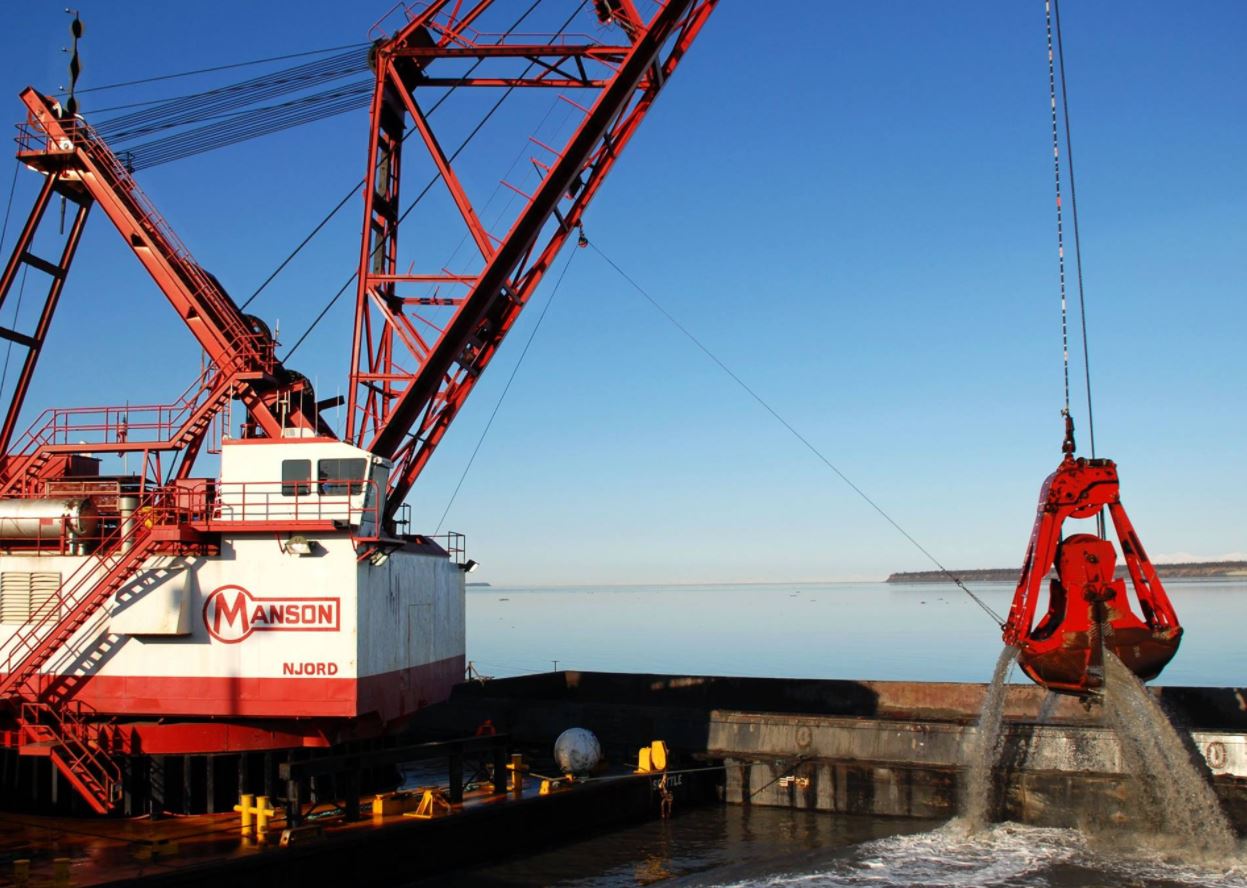 Manson Construction Co., from Seattle, Washington, has $36.9 million contract for maintenance dredging of various piers at Naval Base San Diego, reports the U.S. Department of Defense (DoD).
The project, set to be completed by October 2021, to be performed provides for maintenance dredging surrounding Piers 4, 5 and 8, and Mole to re-establish the design operational and/or berthing required for Navy ships and other visiting vessels.
The dredge material is expected to be disposed of at a combination of upland and ocean disposal sites, DoD said.
All dredge spoils for upland disposal will be screened for unexploded ordnance and/or radiological debris before it can be transported to a designated upland disposal site.
Two proposals were received for this task order, according to DoD.
The Naval Facilities Engineering Command of San Diego, CA, is the contracting activity.
[mappress mapid="25042″]
Photo: Image source: USACE
Related news
List of related news articles