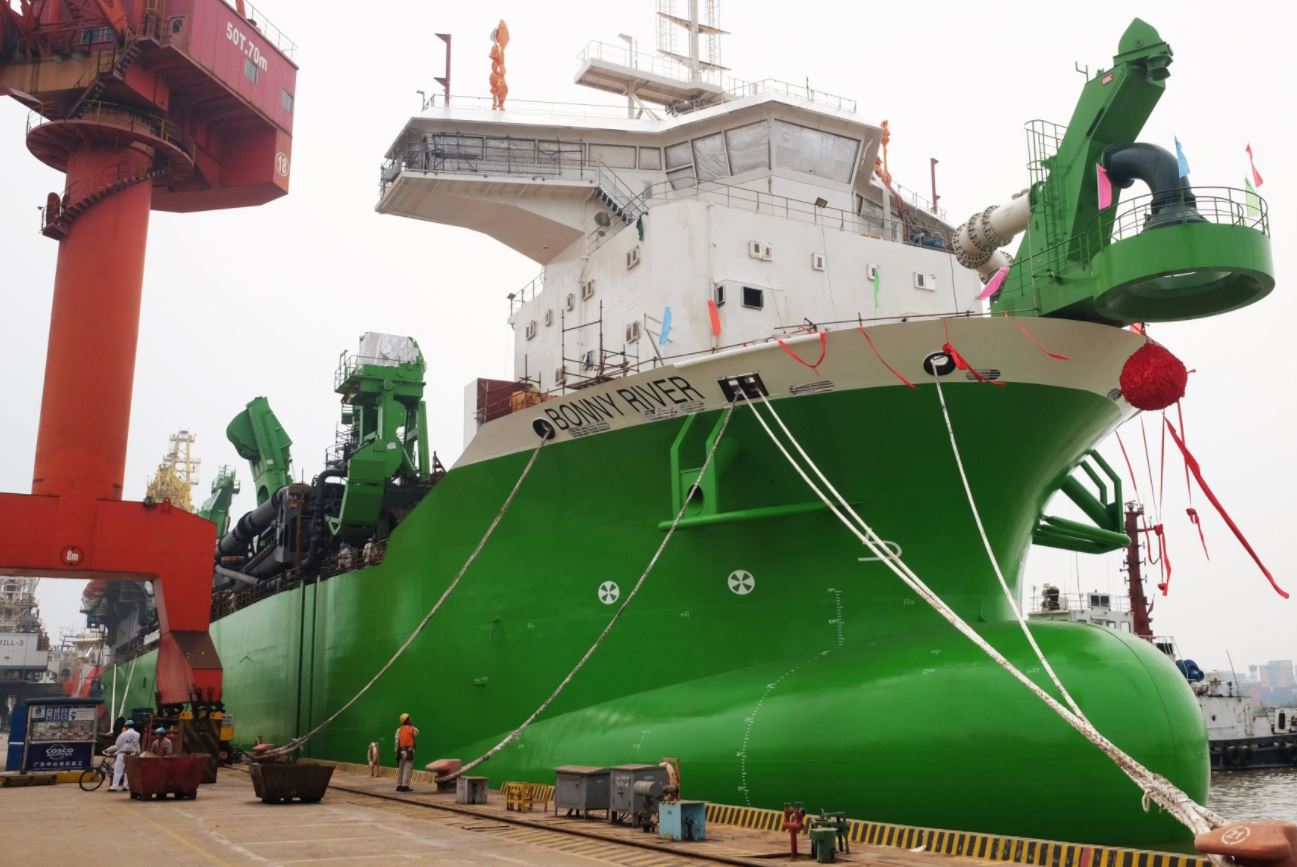 Dredging Today brings you an overview of the most popular stories from the past week (April 16-22, 2018).
Hopper Dredger Arzana Commissioned in Egypt
In the presence of Admiral Mohab Mamish H.E Mohammed Al Qamzi and the leaders of the Egyptian and UAE governments, National Marine Dredging Company (NMDC) has officially commissioned the 6,000m³ custom-built trailing suction hopper dredger (TSHD) Arzana.
MTCC Wraps Up Komandoo Land Reclamation Works
Maldives Transport and Contracting Company (MTCC) completed land reclamation works in Shaviyani Atoll Komandoo earlier this week, local media reports.
PHOTO: DEME's TSHD Bonny River Launched in China
DEME's new trailing suction hopper dredger (TSHD) 'Bonny River' was launched last Sunday (April 15) at COSCO Guangdong Heavy Industry shipyard in China.
New DOP Dredger Series from Damen
Damen Dredging Equipment has launched a new DOP Dredger Series following the success of the DOP submersible dredge pump, which has proved its versatility across the globe.
Texas Delegation Shows Support for the Corpus Christi Project
The Port of Corpus Christi's Ship Channel Improvement Project (CIP) received additional support from bipartisan Members of the Texas Congressional Delegation in a recent letter sent to the U.S. Army Corps of Engineers urging that more funds be designated to it this year.
Related news
List of related news articles