Major General Jeffrey L. Milhorn, Commanding General, North Atlantic Division, visited Poplar Island yesterday – a restoration project cooperated on by USACE and Maryland Department of Transportation Maryland Port Administration.
Poplar Island once covered over 1100 acres and was used as a vacation spot by both President Roosevelt and President Truman, before almost all of it was eroded.
The U.S. Army Corps of Engineers' Baltimore District is restoring the remote island habitat with sediment dredged from shipping lanes.
This work is part of Baltimore District's Poplar Island expansion project, which is a partnership with the Maryland Port Administration, to create an additional 575 acres using clean material dredged from the Maryland Chesapeake Bay approach channels to the Port of Baltimore.
Large rocks and sand are being placed to create dikes to outline the expansion cells, allowing dredge material to later be placed within the cell.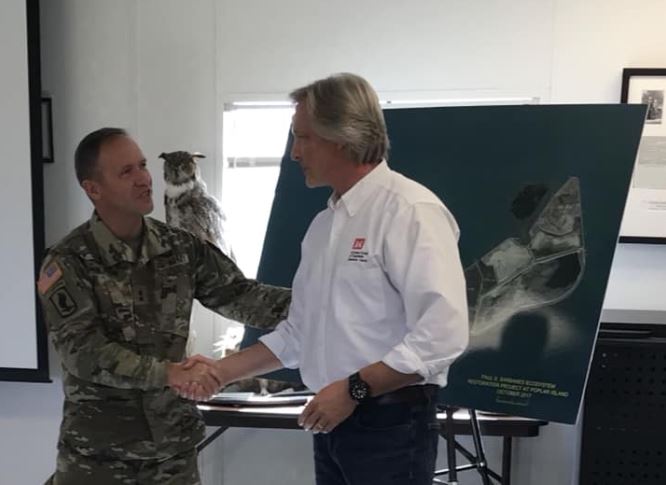 Photo: Image source: USACE
Related news
List of related news articles