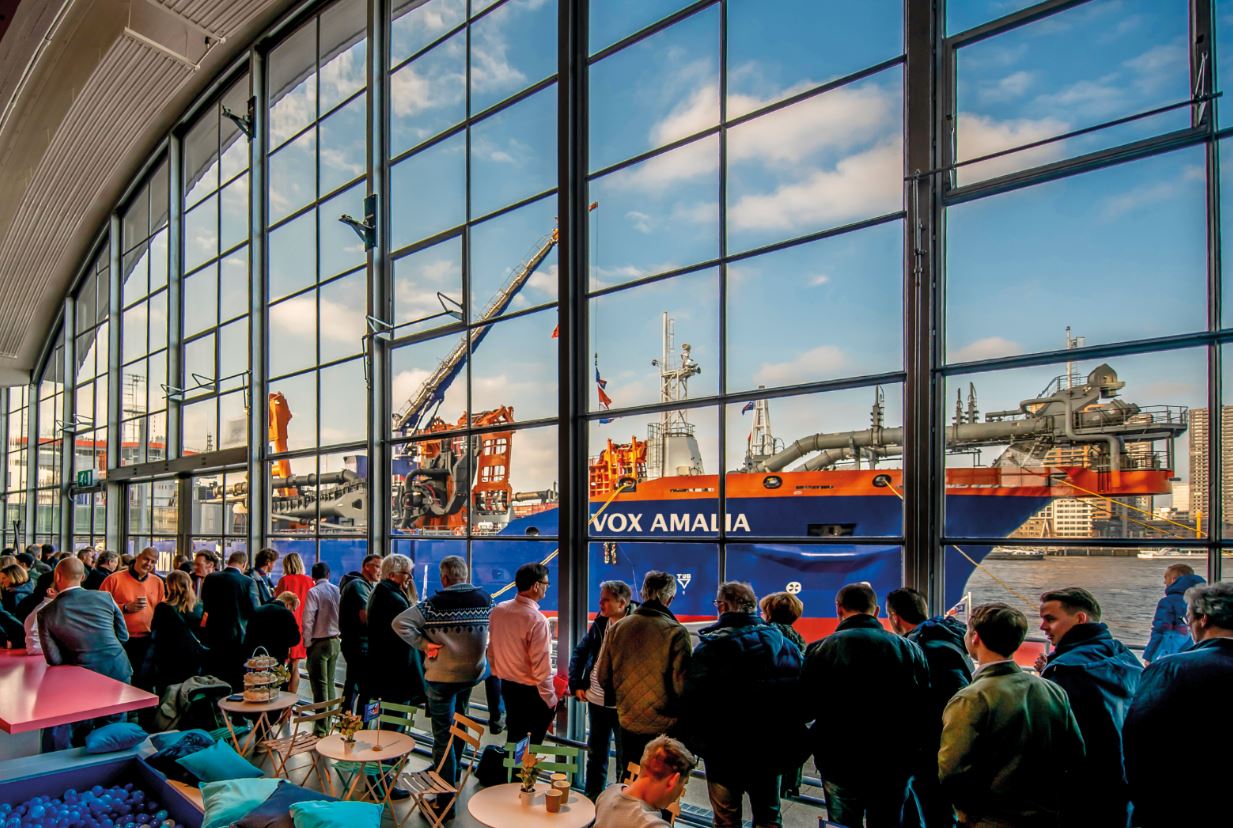 Van Oord today released their 2018 business results, saying that they recorded EUR 1.88 billion in revenue (2017: EUR 1.53 billion) with a net profit of EUR 92 million (2017: EUR 78 million).
The increase in revenue was mainly driven by offshore wind activities, which realized EUR 706 million of revenue (2017: EUR 403 million).
Revenue in the Netherlands also increased to EUR 115 million (2017: EUR 82 million).
In Dredging, the revenue from international activities (EUR 852 million) was similar to 2017 (EUR 841 million) reflecting ongoing difficult market circumstances and the same applied to Offshore with a revenue level of EUR 203 million (2017: EUR 204 million).
Commenting the latest results, Pieter van Oord, CEO, said: "We saw a recovery in revenue and profit level in 2018, after two years of contraction. The increase in revenue was attributable primarily to our offshore wind activities. Our volume of awards was also higher than in 2017. Winning the iconic Afsluitdijk project was particularly noteworthy."
Dredging
In 2018, the dredging market was still characterized by overcapacity.
"In addition, marine transport volumes fell due to increased political tension and lower global trade volumes, affecting port developments. Despite these challenging market conditions, we maintained our revenue level and won several medium-sized projects in 2018. Project results were solid," according to the release.
"Amongst others, we started executing the Dubai Harbor project. This prestigious property development project will include a hotel, a cruise liner terminal, a shopping mall and residences. The contract involves dredging the 12-kilometer navigation channel, reclaiming land, extensive rock work and quay wall construction and executing vibro compaction. After the iconic Palm Jumeirah, Van Oord will be contributing to yet another Dubai landmark."
Highlights
Revenue: EUR 1.88 billion (2017: 1.53 billion);
EBITDA: EUR 306 million (2017: EUR 290 million;
Net profit: EUR 92 million (2017: EUR 78 million);
Order book: EUR 3.68 billion (2017: EUR 3.39 billion);
Net debt: EUR 78 million (2017: EUR 43 million);
Solvency ratio: 39.5% (2017: 37.3%).
Photo: TSHD Vox Amaila christening ceremony in Rotterdam, Image source: Van Oord
Related news
List of related news articles