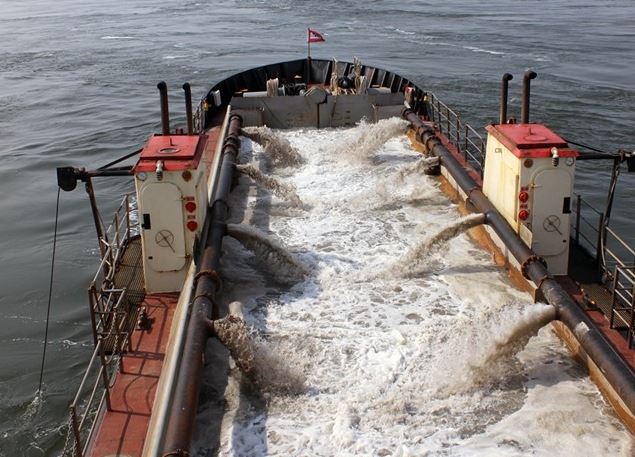 The U.S. Army Corps of Engineers' Philadelphia District Commander, LTC David Park, toured the dredging operations at Cape May Inlet and Harbor in New Jersey recently. 
The dredge Currituck, owned and operated by the USACE Wilmington District, is currently conducting the dredging works in these areas.
The USACE Cape May Inlet navigation project provides a safe navigation channel for commercial, recreational and US Coast Guard use for the largest Fishery Landing in NJ (13th largest in the US), contributing $35 million per year in direct fish value and $300 million in economic value, said USACE.
During the visit, Keith Laudeman, a Cape May Harbor marina owner, explained navigation challenges in this area to the District Commander Park and his staff.
Dr. Lenore Tedesco, Executive Director of the Wetlands Institute, also discussed dredging and marsh restoration projects with USACE Philadelphia District Commander, Chief of Operations Mike Landis, Executive Secretary Rose McMullen and Operations Division Project Manager Monica Chasten.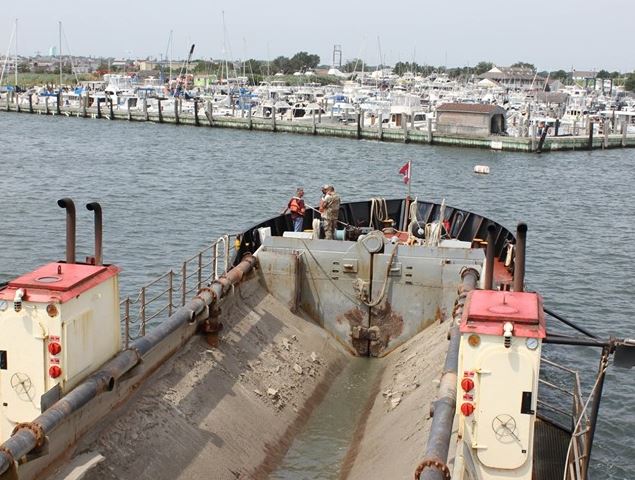 Photo: Photo by Tim Boyle, USACE
Related news
List of related news articles