Van Oord's white paper makes a bold statement about accelerating the energy transition.
"In our white paper, we pledge to contribute actively to accelerating the energy transition. That means investing in vessels, investing in people and investing in the value chain. In a way, we are developing a new economy," said Pieter van Oord, Chief Executive Officer, Van Oord, in the latest edition of their online magazine.
Van Oord have responded to her call for action by developing the Climate Adaptation Action Plan. The goal is to share their expertise in coastal resilience to accelerate climate adaptation action.
"Obviously, you can tackle fuel economy right from the start, with the vessel's design. We spend a lot of time analysing the flow around ships and offshore structures. We use this information to minimise vessel resistance and maximise hopper capacity," said Mr. van Oord.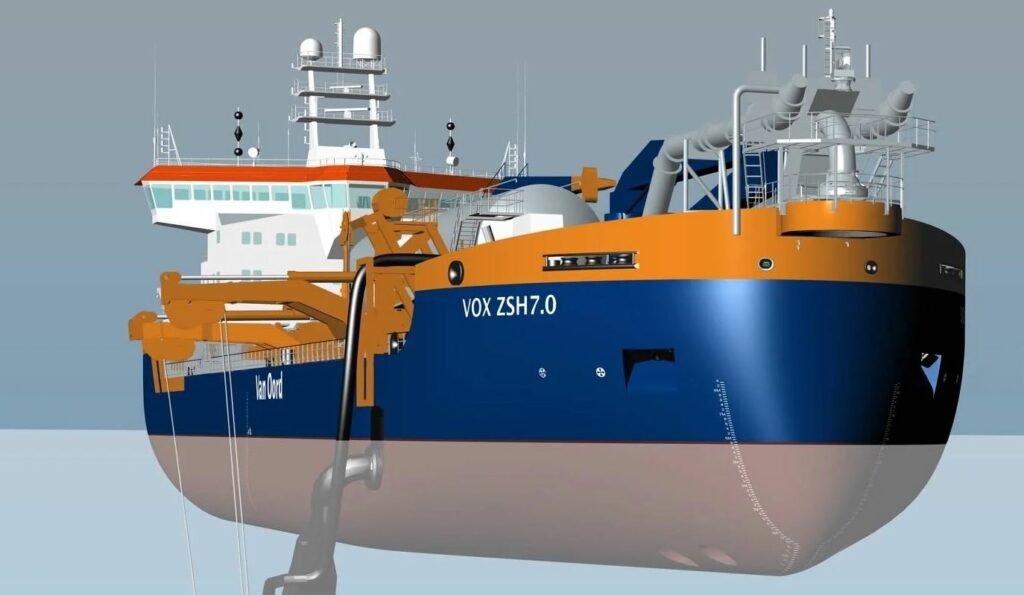 "We are working with Shell to test biofuel in the fleet. Biofuels are solutions that can be implemented in the short and medium term. You can blend them with conventional fuels without having to make major engine modifications. Vessel carbon emissions are 40% lower with biofuel than with conventional fuel."
"There is not one, overarching solution to the problem of vessel fuel emissions, but we are doing everything we can to make our fleet more sustainable.
"For example, we are having three new hopper dredgers built that can operate on LNG, and that will yield a substantial reduction in carbon emissions."
Van Oord is fully committed to the future emissions strategy of the International Maritime Organisation (IMO).
Reducing their CO2 footprint is guided by Van Oord's SEA programme.
After all, climate change is driving the energy transition of their operations, equipment, activities and supply chain. Van Oord has the ambition to operate carbon neutral by 2050.