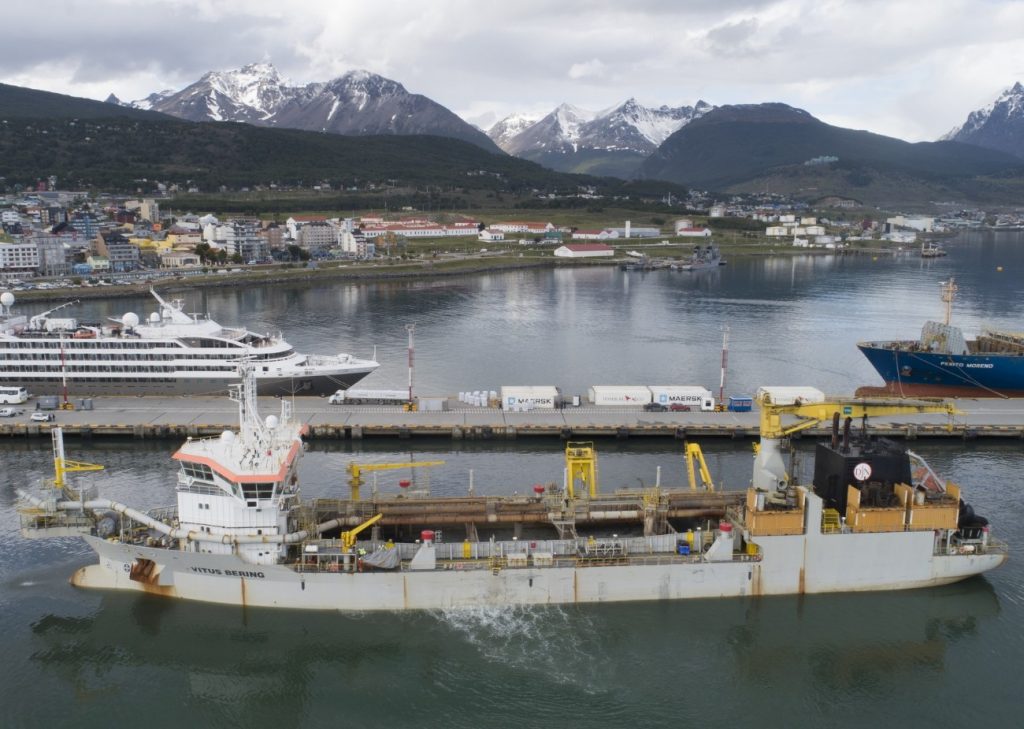 Dredging Today brings you an overview of the most popular stories from the past week (January 28 – February 3, 2019).
Jan De Nul Working Around the Globe
Jan De Nul Group has just released an update on two projects which stood out in 2018; at 15,500 kilometers from each other, in the far north and in the far south, JDN employees and vessels were working for the deepening of the ports of Ushuaia (Argentina) and Oulu (Finland).
J.E. McAmis Wins Bonneville Dam Dredging Contract
J.E. McAmis, Inc. of Chico, California, recently won a rock removal and dredging project at Bonneville Dam, Skamania County, WA.
Toyota Tsusho's Angola Contract Includes Dredging
Toyota Tsusho Corporation inked a contract with the Ministry of Transports of the Republic of Angola last month for the comprehensive development of Namibe Bay.
VIDEO: Ensuring the Navigation of Mississippi River Ship Channel
The Big River Coalition (BRC) has published this very interesting video about the importance of navigation on the Mississippi River Ship Channel (MRSC).
Tarmac Opts for enginei Electronics
The latest version of the enginei electronic fuel management system (EFMS) from Royston diesel power, has been specified for Tarmac's Marine business' City of Westminster aggregate dredger.
Ayia Napa Marina Dredging Complete
Dredging works under the phase one of the luxury development project in Ayia Napa Marina, Cyprus, are now complete.
Related news
List of related news articles